One of the documents that most employers require from their new employees is an NBI Clearance. It is a guarantee that they could put their faith and trust in a complete stranger who would be taking part in their business. Through an NBI Clearance, employers and business owners can check if their potential applicant does not have any criminal records.
However, forged NBI clearances had been rampant these days. And for a potential applicant to resort to counterfeiting probably has something to hide. Not to mention that forgery is illegal and considered as a 'Crime Against Public Interest.'
It is a dilemma then for employers to know if the NBI clearance presented by an applicant is valid or falsified. Thankfully, NBI has launched an easy way to check the validity of an NBI clearance.
Go to the NBI Clearance Official Website. On the home page, you can find NBI Clearance Online Verification.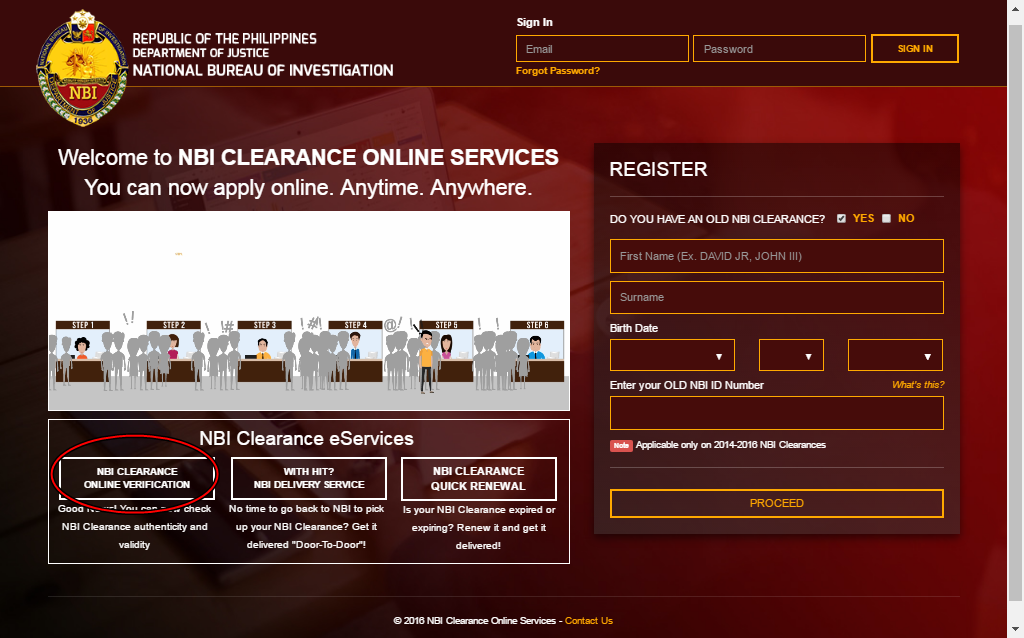 Check the NBI Clearance submitted to you. On the bottom left corner, you will see a barcode. That is the NBI ID Number.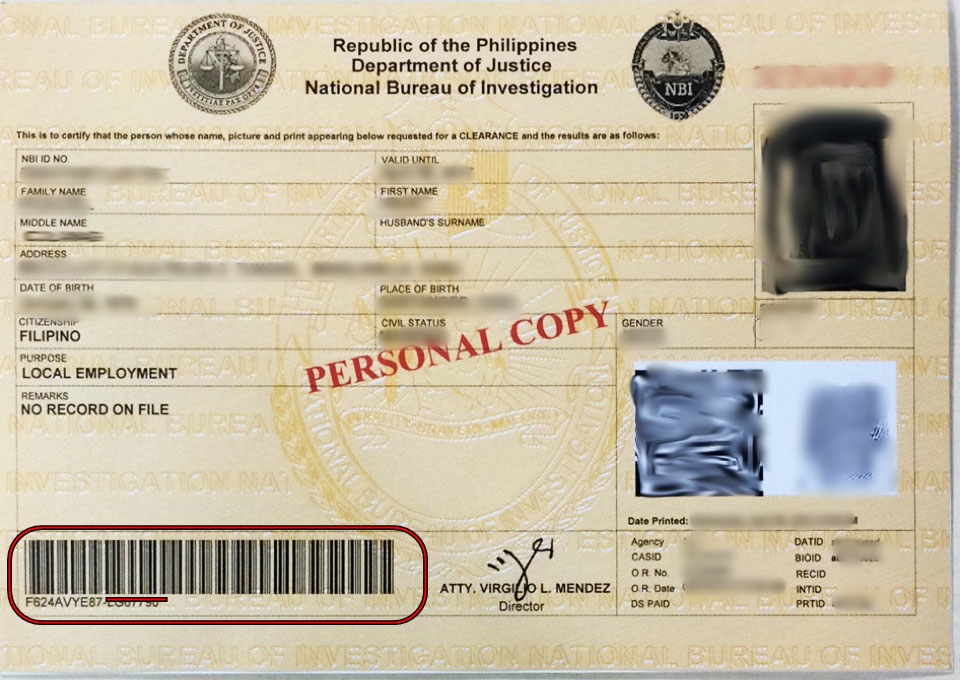 You can either type the NBI ID Number or scan the QR Code Via a camera. Double check the serial number then click verify.

A pop up window would appear showing the name and the picture of the owner of the NBI Clearance and a remark if it's valid.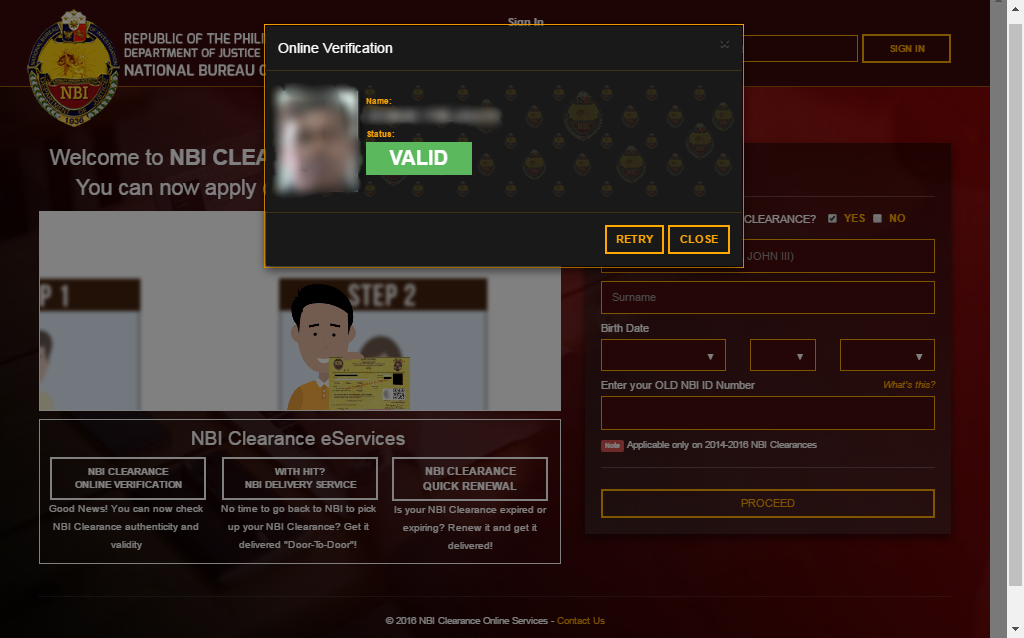 It is important to verify the identification of the person that we would transact or work with especially if it involves money or property. Do not fall victim to those counterfeiting their NBI Clearance. Make sure to have it verified first.
Share this post to inform others about the verification process.