Previously, acquiring an NBI Clearance can take a long time. Thus, applicants usually needed to schedule one day exclusively for this task. However, the National Bureau of Investigation is finding ways to make the process more efficient and save the time of the Filipino people.
One way to make the process easier was the implementation of the mandatory online application.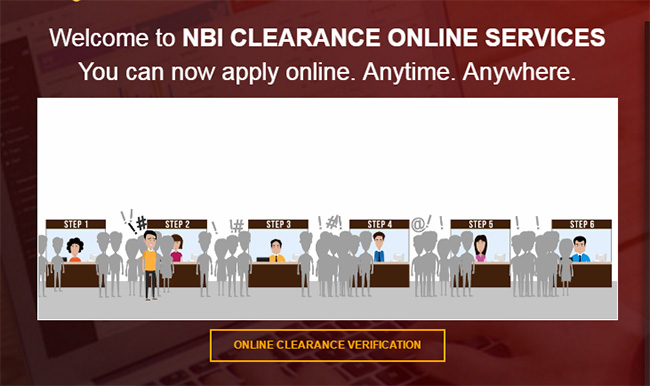 Before, an applicant has to go through six processes; Filling-up the Form, Data Check, Payment, Date Encoding, Photo and bio-metrics enrollment and Clearance printing.
This has been currently reduced to three steps which are:
***Online Registration and Payment,
***Photo and Biometrics Enrollment and
***Clearance Printing.
1. To register, the applicant should visit the www.nbi-clearance.com. . An online form should be filled up by first time users. One should fill up the basic data form at the rightmost section of the screen, agree to the terms and conditions and click Sign Up.
2. After the required data is complete, the screen will show the NBI Data Page with all the information that the applicant encoded. He/she could either proceed to APPLY FOR CLEARANCE or EDIT INFORMATION if there are some corrections.
3. The site will ask for the application type ("New or Renew") and ID presented. The valid ID's are presented on the list. The applicant should choose which ID he/she would bring to the NBI office selected.
4. The application purpose ("Local or Abroad) and purpose detail (local job application, visa application etc.) should also be specified.
5. Finally, the online application form could now be printed, paid and presented to the selected NBI branch at the scheduled date and time.
What do you think of this Government action to facilitate NBI online registration?