The Philippine National Police pushes for the institutionalization of the National Police Clearance System (NPCS) which aims for efficient criminal-records checking across the country.
NPCS will be fully implemented this October according to Police Lt. Col. Jay Guillermo, former chief of intelligence and investigation of the PNP's Anti-Cybercrime Group.  "Ang tingin po namin sa criminal, lumiliit na po yung mundo nila ngayon because of the digital age (In our opinion on criminals, their world is shrinking due to digital age," he stated during Seamless Philippines 2019 conference at the SMX Convention in Manila.
Aside from enhancing crime-checking, it will also make it easier for applicants to secure their Police Clearance once the system is implemented. Currently, those seeking License-to-Own-and-Possess-Firearms and security guards licenses are required to secure a National Police Clearance. It is also a common requirement for job applicants.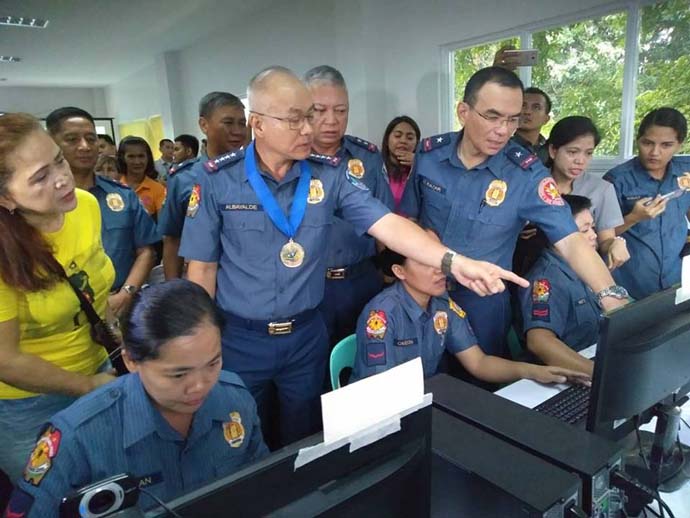 National Police Clearance System not replacing National Bureau of Investigation Clearance
Guillermo clarified that the said system shall not replace the once being issued by NBI. The PNP shall have a national database for its clearance system just like NBI, though. It can be recalled that the old set-up has each town and city having its own database.
The government agency also aims to integrate the police clearance database into the National ID System. In the new set-up, an applicant with a namesake who committed a crime and has an active arrest warrant shall be immediately cleared due to the integration of local databases into one cloud.
For NBI clearance, the same situation would mean a verification process which usually takes eight to ten working days.
For Faster Crime-Checking
An applicant shall be asked for his/her fingerprint and picture to obtain a police clearance. According to Guillermo, this will make it easier to crosscheck fingerprints found on a crime scene. A person whose fingerprint was found on such cases shall be immediately considered a suspect or stand as a witness.
At the moment, payment for the National Police Clearance is accepted through LandBank but the PNP is working on more payment channels. They are also collaborating with the Labor Department to make the clearance a mandatory document for employment.
Source: https://www.philstar.com/business/2019/09/26/1955155/pnp-will-have-national-police-clearance-system-october-heres-what-you-need-know